Posts for tag: cosmetic dentistry
By Anderko Dental Care
July 02, 2021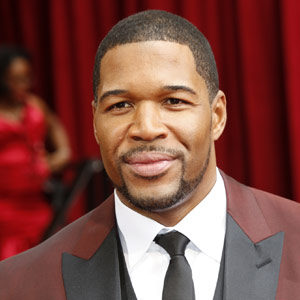 If you're a fan of former NFL player and current host of Good Morning America Michael Strahan, then you're well aware of his unique smile feature—a noticeable gap between his front teeth. So far, Strahan has nixed any dental work to correct the gap, often saying it was part of "who I am."
But if you follow him on Twitter, you may have been shocked by a video he posted on March 30th of him sitting in a dentist's chair. Calling it a "moment fifty years in the making," Strahan said, "Let's do it." After some brief video shots of a dental procedure, Strahan revealed a new gapless smile.
But some of his Twitter fans weren't buying it—given the timing, they sniffed an elaborate April Fool's Day ruse. It turns out their spider senses were on target: Strahan appeared once again after the video with his signature gap still intact, grinning over the reaction to his successful prank.
The uproar from his practical joke is all the more hilarious because Strahan has let it be known he's truly comfortable with his smile "imperfection." But it also took him awhile to reach that point of acceptance, a well-known struggle for many people. On the one hand, they want to fix their dental flaws and improve their smile. But then again, they're hesitant to part with the little "imperfections" that make them unique.
If that's you, here are some tips to help you better navigate what best to do about improving your smile.
See a cosmetic dentist. A cosmetic dentist is singularly focused on smile enhancement, and particularly in helping patients decide what changes they want or need. If you're looking for such a dentist, seek recommendations from friends and family who've changed their smiles in ways you find appealing.
Get a "smile analysis." Before considering specific cosmetic measures, it's best to first get the bigger picture through an examination called a "smile analysis." Besides identifying the defects in your smile, a cosmetic dentist will use the analysis to gauge the effect any proposed improvements may have on your overall facial appearance.
Embrace reality. A skilled cosmetic dentist will also evaluate your overall oral health and assess how any cosmetic procedures might impact it. This might change your expectations if it whittles down the list of enhancement possibilities, but it may help determine what you can do to get the best improved smile possible.
A great cosmetic dentist will work diligently with you to achieve a new smile that's uniquely you. Even if, like Michael Strahan, you decide to keep a trademark "imperfection," there may still be room for other enhancements that will change your appearance for the better.
If you would like more information about a "smile makeover," please contact us or schedule a consultation. To learn more, read the Dear Doctor magazine article "Cosmetic Dentistry."
By Anderko Dental Care
January 21, 2021

Instagram, America's humongous digital photo and video album, is chock-full of the silly, mundane, and poignant moments of people's everyday lives. That includes celebrities: Tom Hanks buying a used car; Ryan Reynolds sporting tiny sunglasses; Taylor Swift and Ed Sheeran taking a hike. And then there's former Olympic alpine skier, Lindsey Vonn—posting a video of her recent dental visit.
Winner of several World Cup competitions and the first woman to gain the gold for downhill racing at the 2010 Winter Olympics, Vonn broke her two front teeth during a—you guessed it—skiing competition a few years ago. This past September, she went to the dentist to update her restoration and gave her followers a fascinating firsthand look at dental bonding, a technique for repairing a chipped or broken tooth.
Although dental bonding has been around for decades, it's taken a leap forward in the last few years because of improvements in bonding material. A mixture of plastic and glass components, composite resins can produce a strong and durable result when bonded to teeth. To begin the technique, the tooth's surface is prepared so that the composite resin can better adhere. Along with an adhesive agent, the bonding material is applied as a paste, which makes it easier to shape and sculpt for the most realistic look. This is usually done layer by layer, with each individual layer hardened with a curing light.
The technique allows us not only to achieve the right tooth shape, but also to incorporate your natural tooth color. We can tint the composite resin as we work so that your restored tooth blends seamlessly with the rest of your natural teeth. The result: A "new" tooth that's both beautiful and natural-looking.
What's more, dental bonding is more affordable than veneers or crowns and can often be done in a single visit. You will, however, need to exercise care with your new restoration. Although highly durable, it can be damaged if you bite into something hard. You'll also need to watch foods and beverages like tea or coffee that can stain the dental material.
Even so, we can help you regain the smile you once had before you took your teeth skiing—Lindsey Vonn-style—or whatever you were doing that resulted in a "whoopsie." All it takes is a call for an appointment to start you on the path to a more attractive smile.
If you would like more information about cosmetic dental enhancements, please contact us or schedule a consultation. To learn more, read the Dear Doctor magazine articles "Repairing Chipped Teeth" and "Artistic Repair of Front Teeth With Composite Resin."